What Is Environmental Law? was originally published on uConnect External Content.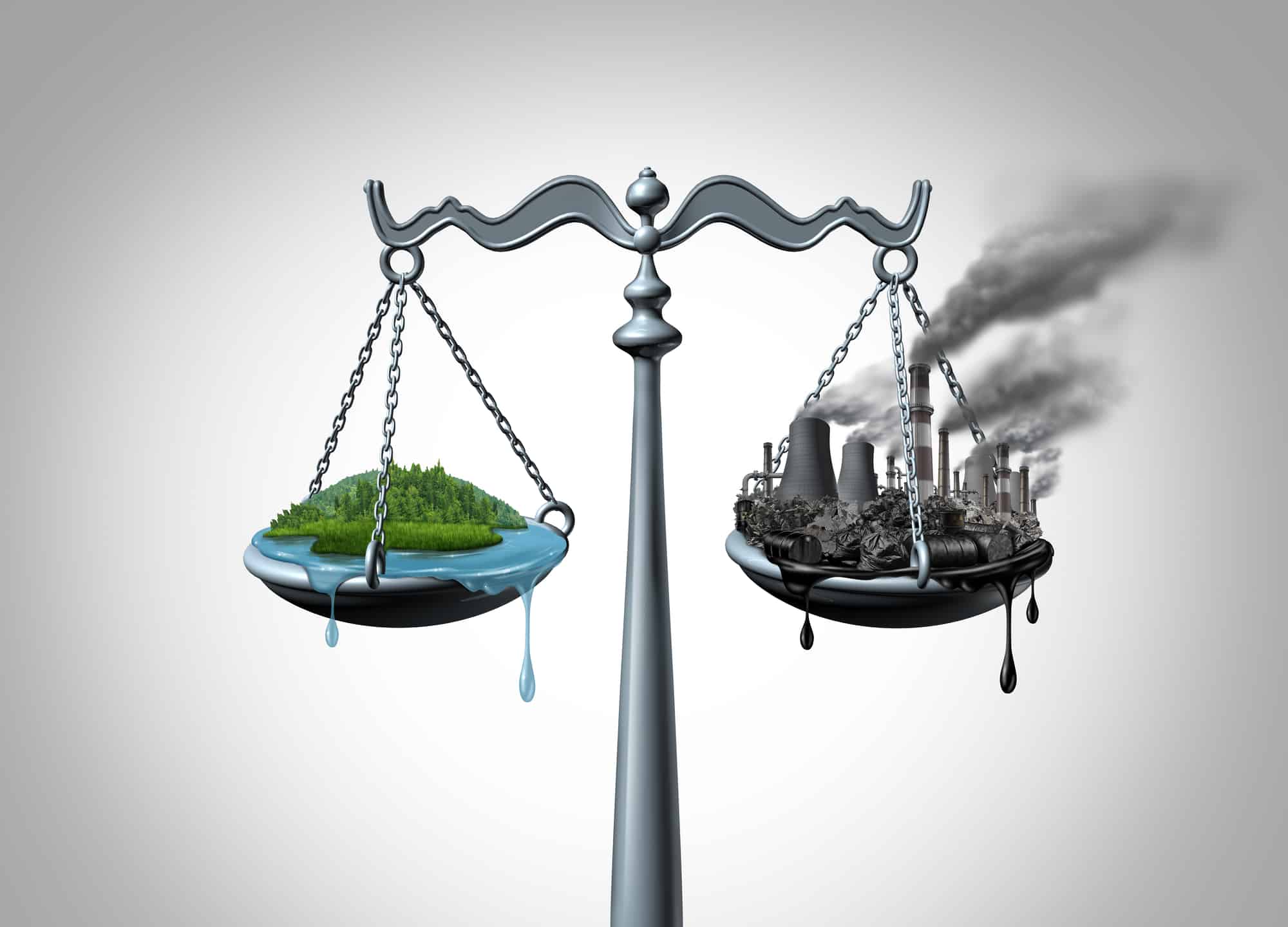 Many agencies and government departments use environmental law services to protect their interests. So do businesses, advocacy organizations, and law firms that represent individuals.
Environmental law is a growing field with a broad scope of work that encompasses issues related to air and water quality, pollution control, and the protection of natural resources. 
Ready to learn more? In this guide, we cover the following:
Environmental Law Definition
So, what is environmental law? This type of law practice encompasses a broad swath of legislation, regulations, policies, and permits related to protecting the environment. These include:
Pollution control law: compliance advice, permitting, and enforcement
Natural resource law: environmental impact assessment, endangered species protection, and habitat conservation 
"Environmental law involves the body of federal, state, and local government laws and court decisions addressing issues involving air quality, water quality, pollution control, hazardous wastes, the protection and use of natural resources, and land development," says attorney Josh Reid, a director in Fennemore Craig's natural resources practice group.
>>MORE: Clifford Chance Climate Change Virtual Experience Program
Careers in Environmental Law
When it comes to environmental law jobs, you can consider a variety of career paths in the private and public sectors. 
According to attorney at law Bert P. Krages II, who has been practicing environmental law since 1987, attorneys in the private sector can work for companies, law firms, and nonprofit organizations such as environmental groups. 
Attorneys in the public sector can find employment with agencies charged with administering and enforcing environmental laws — such as the U.S. Environmental Protection Agency and state counterparts. They can also work for agencies responsible for natural resource management, like the U.S. Forest Service and the National Oceanic and Atmospheric Administration.
Reid explains that a career in environmental law typically offers four distinct career tracks:
Attorneys practicing environmental law who work for federal, state, and local government agencies
Attorneys employed by businesses involved with manufacturing, energy, mining, and land development
Private-practice attorneys employed by law firms that represent individual clients
Attorneys working for environmental advocacy or industry advocacy organizations 
Additionally, non-attorneys with a background in environmental science can work for governmental agencies and businesses on the technical aspects of environmental law.
When it comes to the types of clients this field most often serves, environmental law generally involves organizational clients, such as companies and government agencies. It's less common to have individuals as clients.
Find your career fit
Discover if this is the right career path for you with a free virtual work experience.
What Do Environmental Lawyers Do?
Many lawyers in regulatory agencies don't actually litigate the law, but they implement it, according to licensed attorney Maya K. van Rossum. Van Rossum serves as an adjunct professor, director, and founder of the Environmental Law Clinic at Temple Beasley School of Law and is the leader of the Delaware Riverkeeper Network. 
"They might be the person who oversees how permits are written for pollution discharges or development projects and ensure that those permits carry out all the relevant laws or policies or programs that apply," van Rossum explains. "Or they might work for a municipality as the person who oversees the zoning laws and ensures they are followed." 
She adds that some lawyers go to law school not because they want to litigate but because they want to be better advocates for their environments and communities. Van Rossum, for example, spends her days doing research, testimony, grassroots organizing, press conferences, strategy development, public speaking, and as an author focused on securing constitutional environmental rights for all people.
>>MORE: Check out the legal career path with Forage's law virtual experience programs.
Is Environmental Law a Good Career?
Environmental law could be an excellent career fit if you're interested in science, public policy, and the law. 
"Organizations of all shapes and sizes need assistance complying with environmental laws, and environmental attorneys have opportunities to work in many different industries throughout the United States," Reid explains.
However, some aspects of environmental law do require special consideration to help you decide if it'll be a good career for you.
Tailor Your Expectations
When determining a career fit, it's also important to be aware of your professional goals and to separate fact from fiction in terms of what it's really like to be an environmental lawyer. Krages advises students contemplating a career in this field to "tailor their expectations to the realities" of what it's like to practice in this area.
"Many people assume that practicing environmental law involves battles between good and evil, which is sometimes true but mostly not," Krages says. He adds that practicing "does not involve backpacking, hugging trees, or even the opportunity to make heart-felt speeches that affect global change."
And van Rossum notes that practicing environmental law doesn't necessarily equate with supporting environmental protection. "This distinction matters if, like me, you are committed to protecting our environment and communities," she says.
Have a Technical Mindset
Much of the work is relatively technical, including the process of obtaining permits and determining what requirements apply to specific operations. Therefore, Krages emphasizes that it's not likely to be a good career option for someone who will be unhappy or bored with having to read, analyze, and write about statutes, regulations, and technical reports.
"Practicing environmental law also entails a lot of minutiae in the form of statutes and regulations, as opposed to the application of broad legal principles to matters," Krages says.
On the other hand, he points out that environmental law involves working on meaningful issues that affect our world and thus can be a very "rewarding and interesting" career for people who care about environmental issues. 
How to Get Into Environmental Law
The first thing van Rossum asks young people thinking about this career path is if they're genuinely interested in the law — not environmental law, but the law.
"You have to be interested in the law, how it works, how it makes you think and piece things together, the focus on detail, and how one puts all the elements together," van Rossum explains. "There is a place for everyone in environmental protection, but you have to be good at what you do to succeed, and you are going to be good at what you do if you enjoy doing it."
Environmental Law Education Requirements
To become an environmental lawyer, a science or engineering background can help you deal with the many technical and factual issues you'll face in legal cases. However, Krages confirms that many successful environmental attorneys have liberal arts backgrounds and can rely on technical advisors to assist them when needed. 
Is it better to take a wide variety of courses when attending law school or to concentrate on courses specifically in environmental law? Krages believes it's better to get a broad legal education. 
"For many attorneys, law school will be their best opportunity to gain a general understanding of areas of laws that attorneys are generally expected to know," he says. "It's much easier once out of school to learn a specialized area of law than it is to acquire a general knowledge of several areas of the law." 
Also, according to Reid, most colleges have a pre-law program that will advise college students on law school admissions — and college students should take advantage of those resources. 
"While an environmental science degree is not necessary to be an environmental attorney, it will provide an excellent foundation for a career in environmental law," Reid concludes. "College students should also look for internship opportunities with government agencies that deal with environmental issues."
Interested in a legal career but not sure which type of law to pursue? Explore the different law career paths:
Image credit: Pixabay / Pexels.com
The post What Is Environmental Law? appeared first on Forage.